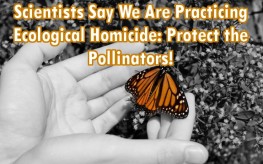 Butterflies Climate Change
Such a small species that is most of the time overlooked in our natural environment. Many people rarely take note of butterflies and how they are more then ever becoming extinct. Due to the past years of the world changing it has become an increasing threat to these species. If you look at the statistics back in 1990's the amount of butterflies seen were in great numbers to how they are now in 2014. The world is changing and the smallest creatures on earth are being reduced in number due to climate change.
Did You know this About Butterflies
The greatest threats to butterflies are habitat and loss due to residential, commerical and agriculture development
The Edith's Checkerspot Butterfly, which ranges from Baja to Canada along the West Coast, has been moving Northward and upslope
Butterflies disguise themselves from predators or "criptive coloration" They can look like a leaf or blend into the bark of the tree
Butterflies go through Metamorphisis first larva then goes into being a caterpillar then butterfly. Due to residential and commercial factors caterpillars rarely make it to the final stage of life
Butterflies are a huge part of our Eco System. They produce life for plants to reproduce. They are also seen worldwide except in Antartica
"Just when the caterpillar thought the world was over, it became a butterfly"